Lloyd M. Smith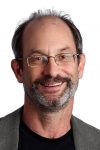 Lloyd M. Smith is a professor of chemistry and the founder of Third Wave Technologies.
Smith has authored or co-authored over 250 papers. He holds over 30 U.S. patents for his inventions in the field of biochemistry. He held the John D. MacArthur Chair in Chemistry at Wisconsin-Madison, and is currently the W. L. Hubbell Professor of Chemistry there.
He was listed as one of the Top 100 Innovators by Science Digest, has won a Presidential Young Investigator Award, and has received an Eli Lilly Analytical Chemistry Award. His work on automated DNA sequencing won the Association of Biomolecular Resource Facilities Award in 1997.
Array fabrication technologies date back to the early 1990s when Affymetrix first used ultraviolet light to control the stepwise synthesis of biopolymers from a surface.[1] The most commercially successful result of this technology was high-density arrays of DNA. At the […]