Johanna K. DiStefano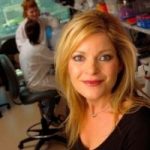 Dr. Johanna DiStefano is a Professor and Head of the Diabetes and Fibrotic Disease Program where she leads research in Epigenetics and Fibrosis. In addition, she holds Affiliate Faculty positions in the College of Nursing at Arizona State University and the Department of Biochemistry and Molecular Genetics at the University of Colorado School of Medicine.
For more than twenty years, Dr. DiStefano has investigated molecular mechanisms underlying type 2 diabetes and related complications. During this time, she has led several successful NIH-funded studies to identify genetic and molecular factors associated with the development and progression of diabetic kidney disease, nonalcoholic fatty liver disease (NAFLD), and diabetic dyslipidemia, all of which contribute significantly to morbidity and mortality in patients with diabetes. Her team works with ethnically diverse patient populations using state-of-the-art laboratory approaches, including high throughput sequencing of DNA, RNA, and noncoding RNA, in vitro model systems, functional genomics, and global DNA methylation analysis, to address important gaps in our understanding of disease pathogenesis and directly impact unmet clinical needs. The longstanding goal of her scientific program has been to conduct research leading to 1) an enhanced mechanistic understanding of complex disease processes, 2) early and noninvasive diagnostic assays to identify at-risk individuals for preventative strategies, 3) individualized treatment strategies in the clinical management of disease, and 4) identification of targets for the development of new and improved therapeutics.
Dr. DiStefano has published over 100 scientific articles and book chapters related to the molecular analysis of complex metabolic diseases. She has been a standing member of the Kidney, Nutrition, Obesity, and Diabetes (KNOD) study section of the National Institutes of Health and regularly participates in ad hoc grant review committees. Dr. DiStefano has mentored over 50 undergraduate and graduate students, post-doctoral fellows, and junior faculty, and has served on a number of steering committees and multi-centered consortia. She has been a member of the Family Investigation in Nephropathy and Diabetes (FIND) study, adjunct faculty in the School of Life Sciences at Arizona State University, a consultant to the Charles R. Drew University of Medicine and Science-NIH/NIDDK High School Summer Research Program, and a Visiting Professor in the Department of Internal Medicine at Catholic University in Rome, Italy. She earned a B.S. in Chemistry and Psychology from The Ohio State University and a Ph.D. in Molecular Biology and Biochemistry from Kent State University. She completed a post-doctoral fellowship in genetic studies of diabetes in Native Americans at the NIDDK, where she served as a Staff Fellow prior to joining the faculty at TGen in 2003.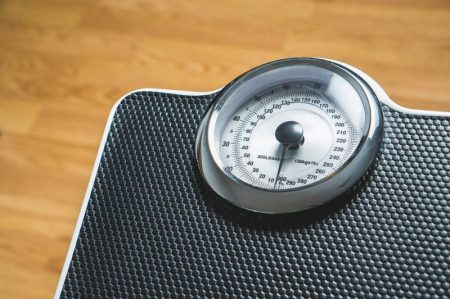 The liver is one of the major organs involved in metabolic function because it performs the important function of converting excess carbohydrates and proteins into fatty acids and triglycerides. Under normal conditions, these compounds are stored properly and there are […]