Gaetano Licitra

Professor Licitra's work is focused on environmental physical agents, with particoular attention on noise and non ionizing radiations. Most of his research is addressed to implement models and measurements to assess environmental pollution fin urban areas according with 49/2002/EC directive and to find and experiment new solutions to mitigate noise exposure.
Large international collaborations in EU projects (V, VI and VII Framework program, LIfe and Life plus, Interreg etc) and the participation as member of working groups of WHO, EEA, DG Environment, ISO, IEC and concerned actions (ENNAH) permitted him to tdevelop new methods published in international journals and participate to set guidelines that are a reference in the field (WHO Night Noise Guidelines, EEA guide lines on quiet areas, IEC and ISO standards).
He is author of a textbook on Noise Mapping published by Taylor and Francis and member of the board of Italian Acoustical Association. He was the chairman of 42th Italian Acoustical Association Congress in Pisa 2014 and collaborated to organize the AIA-DAGA Congress in Meran 2013 and ICSV 22 in Florence 2015.
He is from many years Adjunt Professor of Acoustics in Physics Department of University of Pisa and there he was supervisor of more than 50 BSc, Msc, Phd students in the last 18 years.He obtained the National Habilitation of Associated Professor of Applied Physics in 2014.
From the birth of Environmental Protection Agency of Tuscany Region, he works for the Agency where is currently the head of Department of Lucca Province and recently Coordinator of Coastal Area.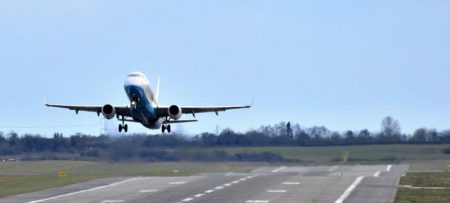 During the last decades, the use of air transport has dramatically increased generally due to globalization, which has caused a rising need for mobility. Consequently, aviation-noise exposure has continued to deteriorate mostly for people living in urban areas near airport […]